We build digital businesses
33clouds is a web software house focused on providing digital tools & solutions that help companies operate, grow, and excel in the digital era. We specialize in business & productivity applications, and ecommerce solutions development. 
Business & Productivity Applications
We develop web applications and products that help small and mid-size companies digitally transform their businesses, increase their productivity, and optimize their operations.
Top notch eCommerce Solutions
We create industry-leading ecommerce experiences. We craft and grow market-leading eCommerce solutions with ingenuity, innovation, and imagination.
Business Management Software
Όλη η επιχείρησή σας σε μία ενιαία πλατφόρμα διαχείρισης
Το Coordi είναι ένα σύγχρονο και ευέλικτο λογισμικό διαχείρισης των δραστηριοτήτων μιας επιχείρησης (τιμολόγηση, λογιστική, CRM, project management, HR κλπ), με όλες τις επιμέρους εφαρμογές συγκεντρωμένες σε μία ενιαία web πλατφόρμα. Με το Coordi δίνεται η δυνατότητα σε μια επιχείρηση να συγχρονίσει όλες τις δραστηριότητες της από ένα μέρος και να αναβαθμιστεί στην ψηφιακή εποχή.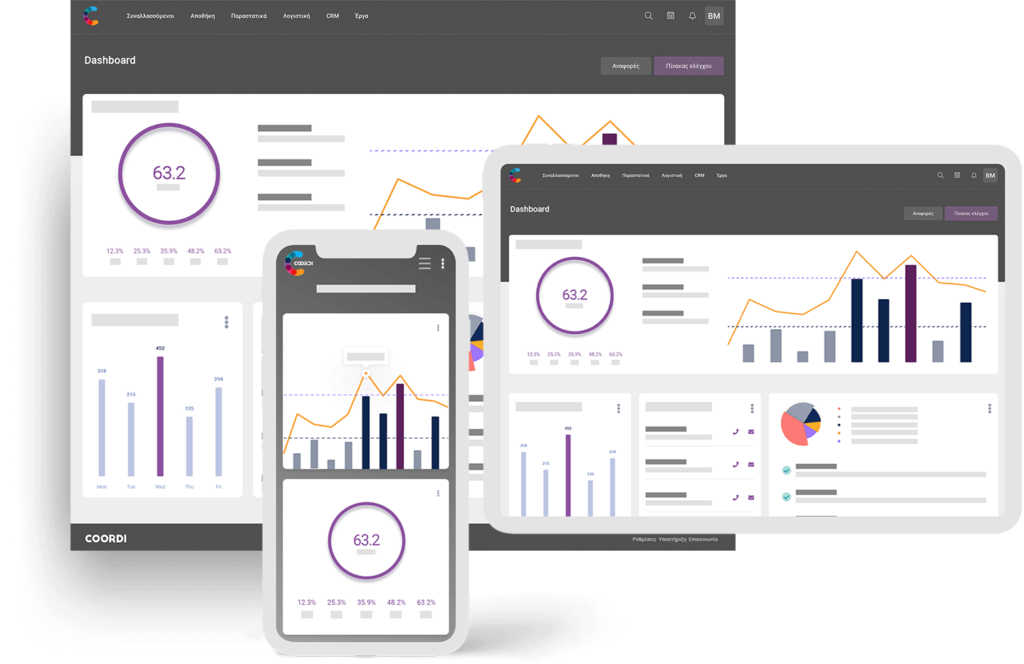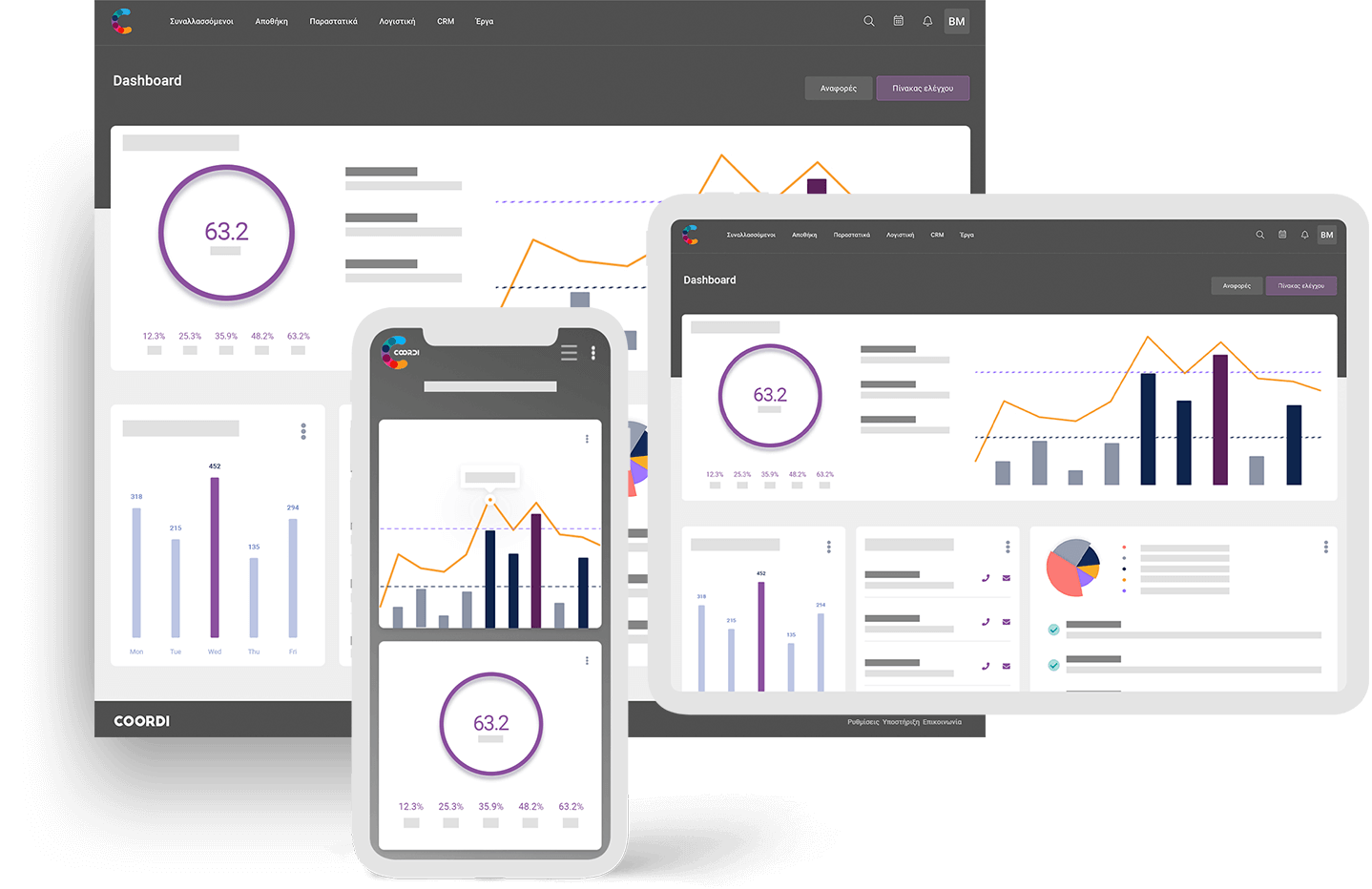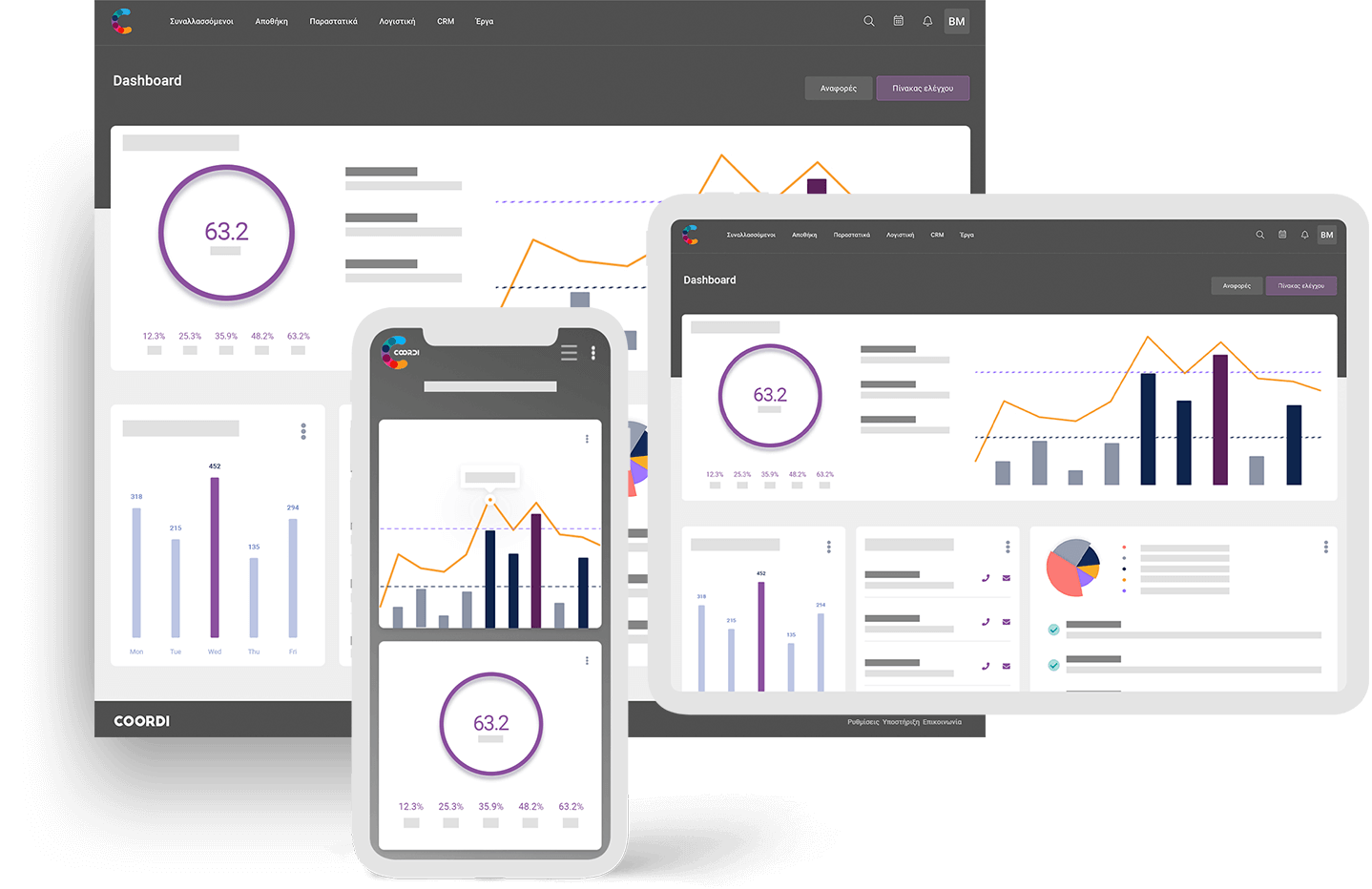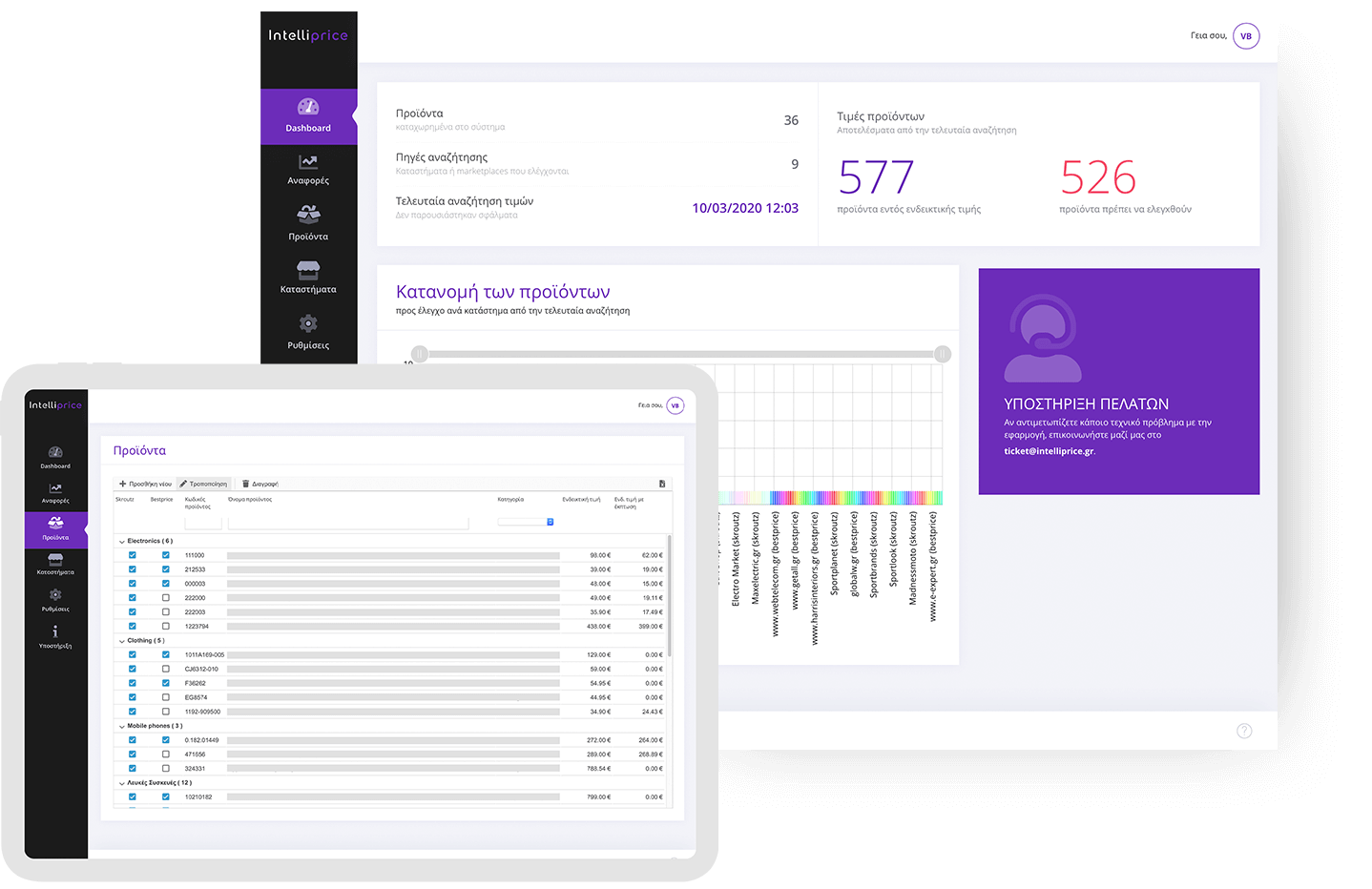 ΕΦΑΡΜΟΓΗ ΠΑΡΑΚΟΛΟΥΘΗΣΗΣ ΤΙΜΩΝ
Παρακολούθηση τιμών προϊόντων για Brands και Retailers
To Intelliprice είναι μια ολοκληρωμένη εφαρμογή καθημερινής παρακολούθησης, σύγκρισης και ελέγχου τιμών των προϊόντων σας σε online καταστήματα, marketplaces και ανταγωνισμό.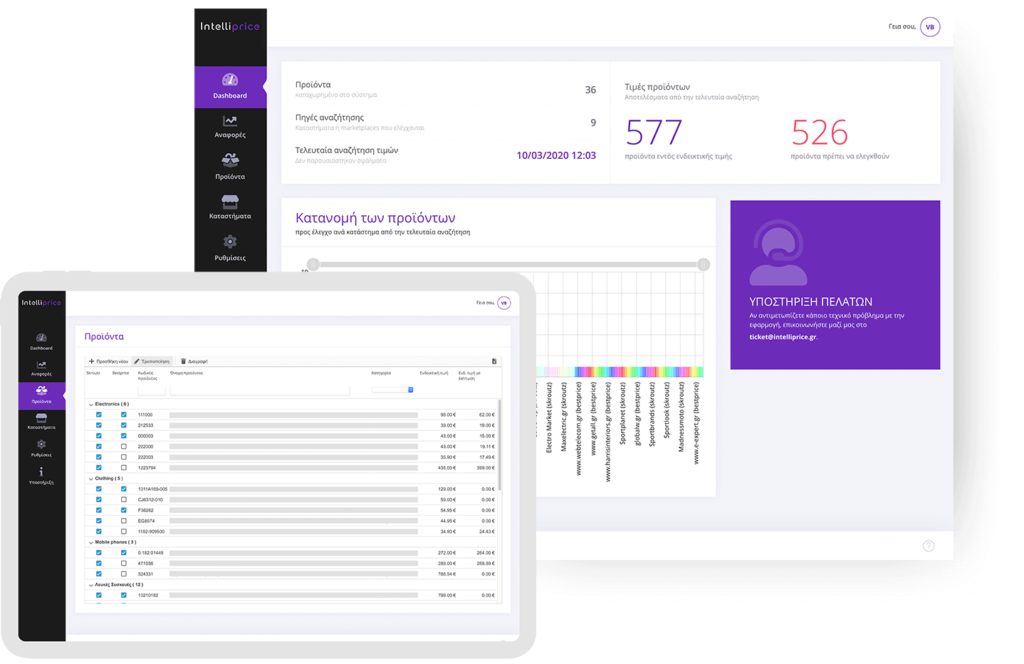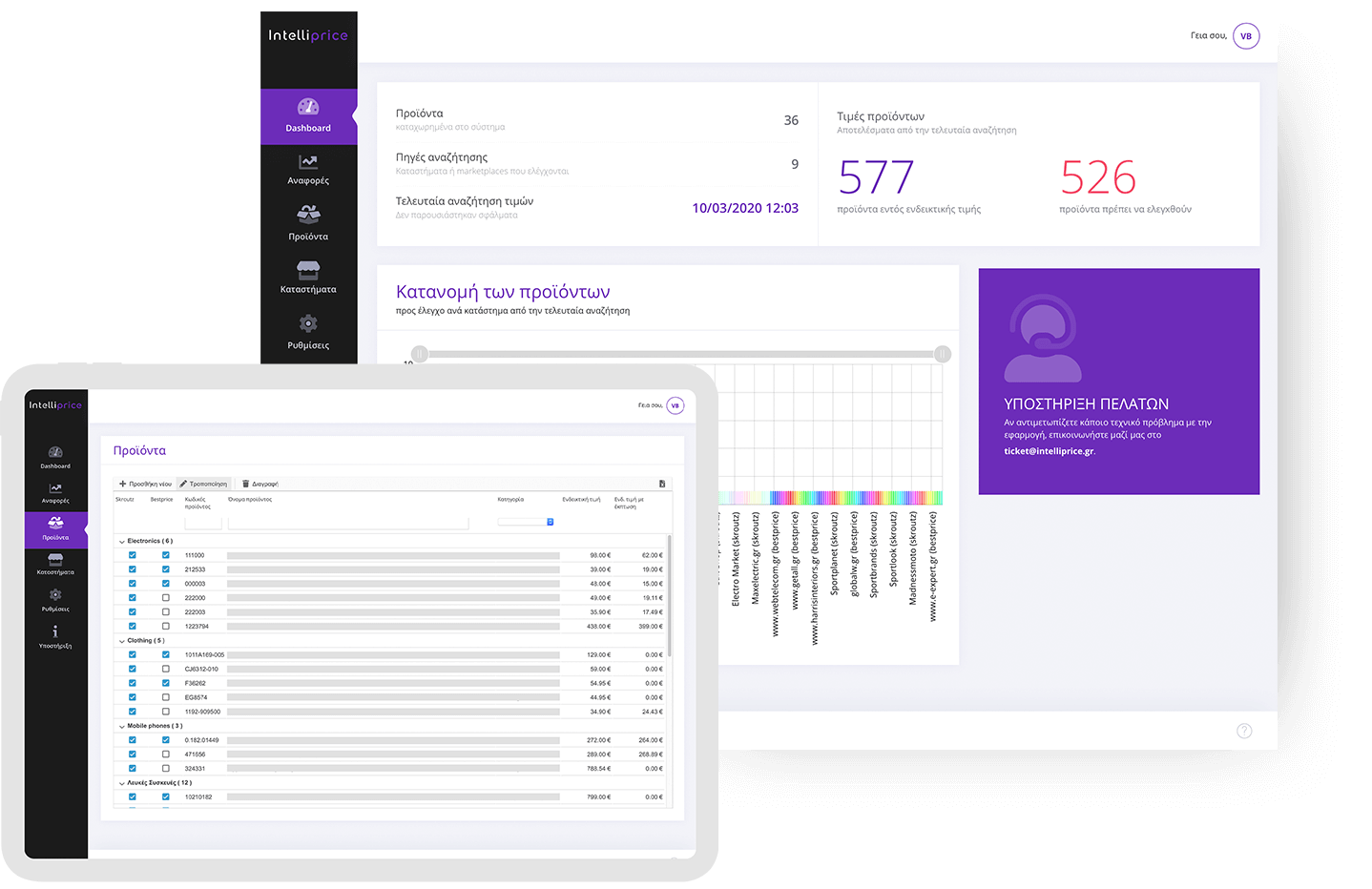 33clouds – formerly known as 33 Communication – is a provider of digital applications and services since 2008, partnering with brands of any size – Microsoft, Nokia, Dell and Logicom among others. Throughout our journey, our primary goal has always been the delivery of innovative and top quality products and services, and the achievement of customer satisfaction at the highest level.
33 Communication
33 Communication is established, a marketing & digital agency
Intelliprice
Intelliprice price monitoring software is created
Enovo & Hosting services
E-Novo web software agency is incorporated in 33 Communication
Coordi
Coordi business management software is created
33clouds
33clouds is created - incorporating 33 Communication, Coordi, Intelliprice & Hosting services